INVESTIGATORS
Meet our team of Investigators.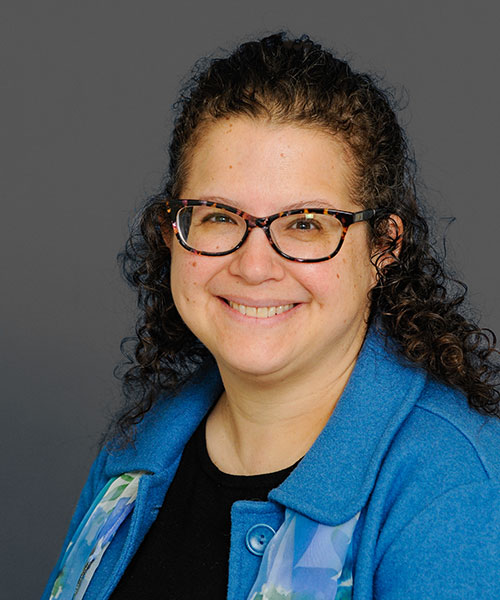 Dr. Stacie I. Ringleb
Dr. Ringleb received a B.S. in biomedical engineering from Case Western Research University, a M.S.E. in mechanical engineering from Temple University and her Ph.D. in mechanical engineering from Drexel University. She completed a postdoctoral fellowship at the Mayo Clinic before joining Old Dominion University as a research faculty member at the Virginia Modeling, Analysis and Simulation Center in 2006. In 2008, Dr. Ringleb joined the Department of Mechanical and Aerospace Engineering at Old Dominion University. She has been studying the foot and ankle since graduate school, but occasionally investigates spines, knees, and upper extremities, as well as working on a variety of rehabilitation projects with augmented reality, in collaboration with small businesses. Recently, Dr. Ringleb has started to investigate how engineering students collaborating with education students in a service-learning project affects undergraduate STEM education and the intent and abilities of education students to teach engineering. Finally, Dr. Ringleb collaborates with the Virginia Commercial Space Flight Authority to bring small satellite design into K-12 education as well as the college classroom.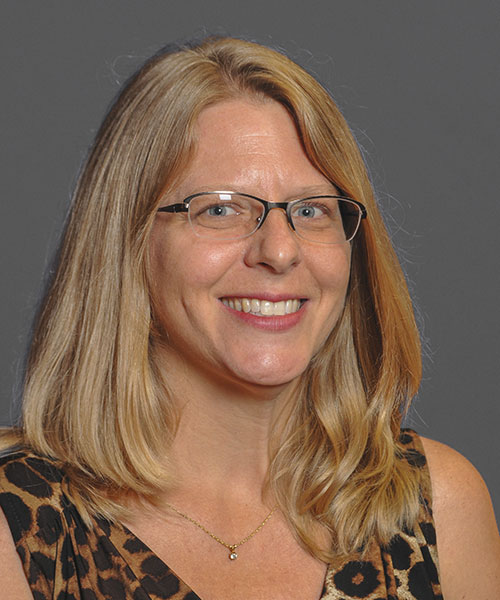 Dr. Jennifer Kidd
Jennifer Kidd holds the rank of Master Lecturer in the Department of Teaching and Learning in the College of Education and Professional Studies at Old Dominion University. Dr. Kidd earned a B.A in Elementary Education from the University of Illinois at Chicago where she taught 5th grade for two years before moving to Budapest, Hungary to serve as Education Director for an international preschool and kindergarten. Upon returning to the U.S., she earned an M.S. and Ph.D, from Old Dominion University and began researching in the area of educational technology. Dr. Kidd has received numerous grants from various organizations to support her research, including the Department of Education, HASTAC/the MacArthur Foundation, and the National Science Foundation.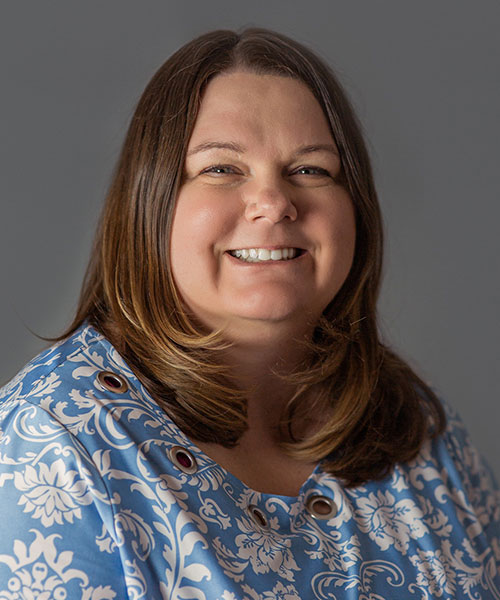 Dr. Kristie S. Gutierrez
Dr. Gutierrez received her B.S. in Biology from the University of North Carolina at Chapel Hill in 2001, M.Ed. in Secondary Science Education in 2005 from the University of North Carolina at Wilmington, and Ph.D. in Science Education in 2016 from North Carolina State University. Dr. Gutierrez is currently serving as an Assistant Professor of Science Education in the Department of Teaching and Learning at Old Dominion University. She teaches elementary science methods and secondary science and mathematics methods courses with emphasis on multicultural education and equity pedagogies. Her research interests include both formal and informal STEM education, with specialization in the integration of engineering and computer science into science education through preservice and inservice educator development.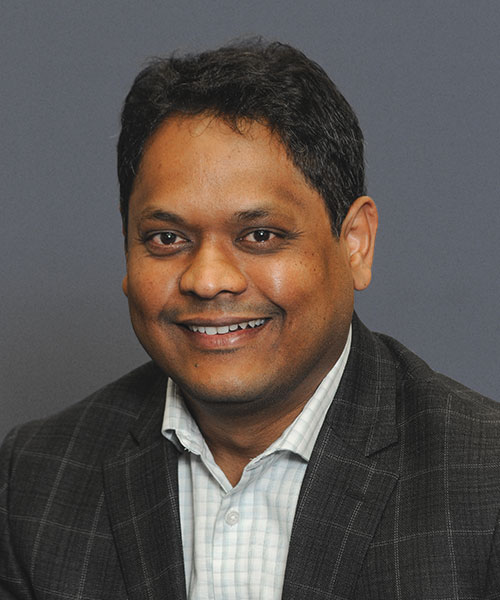 Dr. Krishnanand N. Kaipa
Krishnanand Kaipa is an Assistant Professor and director of the Collaborative Robotics and Adaptive Machines (CRAM) Laboratory in the Department of Mechanical and Aerospace Engineering at the Old Dominion University. Dr. Kaipa received his BE (Hons.) in Electrical Engineering from Birla Institute of Technology and Science, Pilani, India in 1998, and his MS in 2004 and PhD in 2008, both in Aerospace Engineering from Indian Institute of Science, Bangalore. He worked as a postdoctoral associate at Department of Computer Science, University of Vermont and later at Department of Mechanical Engineering, University of Maryland, where he was also a research assistant professor. Dr. Kaipa's research interests include biologically inspired robotics, human-robot collaboration, embodied cognition, and swarm intelligence. Dr. Kaipa is a member of ASME and IEEE.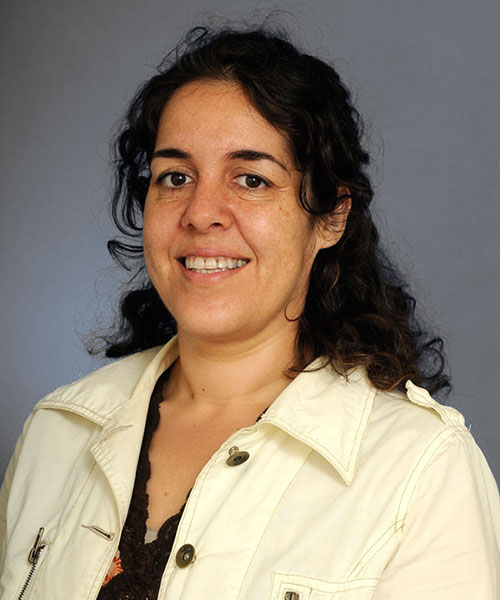 Dr. Pilar Pazos-Lago
Pilar Pazos is an Associate Professor at Old Dominion University's Department of Engineering Management and Systems Engineering. She received a B.S. in Industrial Engineering from the University of Vigo, Spain, an M.S. in Systems and Engineering Management and a Ph.D. in Industrial Engineering both from Texas Tech University. She has been PI and Co-PI in a number of NSF funded projects. Her areas of research expertise are team-based work structures, performance management, quality management, research methodology, and engineering education.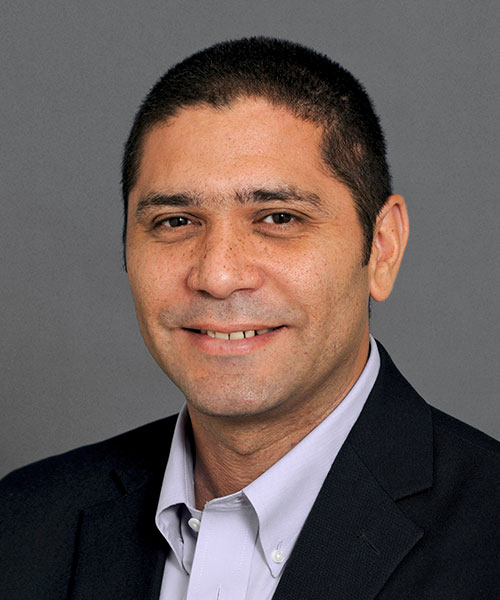 Dr. Orlando M. Ayala
Dr. Ayala received his BS in Mechanical Engineering with honors (Cum Laude) from Universidad de Oriente (Venezuela) in 1995, MS in Mechanical Engineering in 2001 and PhD in Mechanical Engineering in 2005, both from University of Delaware (USA). Dr. Ayala is currently serving as Associate Professor of the Engineering Technology Department (Mechanical Engineering Program) at Old Dominion University. He is the advisor of three undergraduate student organizations: SAE BAJA Club, Engineers Without Borders, and the Engineering Makerspace. He teaches the subjects of Fluid Mechanics, Heat Transfer, Thermodynamics, and Heating and Air Conditioning Systems.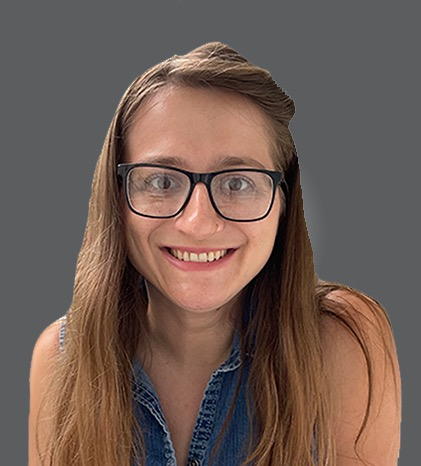 Dr. Danielle Rhemer
Danielle Rhemer is a postdoctoral fellow on the Ed+gineering project at Old Dominion University. She received her BA in Environmental Science from Florida Gulf Coast University, MS in Environmental Education from Florida Atlantic University, and her PhD in Curriculum and Instruction: Science Education from Florida State University. Her areas of expertise are teacher learning, instructional quality, and STEM teacher persistence. Dr. Rhemer's research agenda is shaped by her desire to strengthen the structures that support STEM teachers to engage their students in equitable and rigorous science instruction.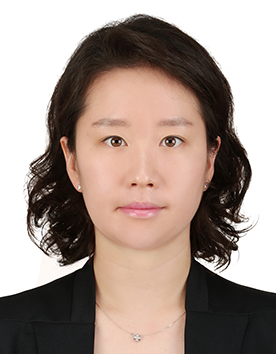 Dr. Min Jung Lee
Min Jung Lee is a former postdoctoral fellow on the Ed+gineering project at Old Dominion University. She finished her undergraduate in South Korea, where she majored in chemistry. She is a certified chemistry teacher in both South Korea and the U.S. She received Masters and Doctorate degree in Science Education from Teachers College, Columbia University. Her research interests include both formal and informal integrated STEM education and teacher education, specific to their knowledge, belief, and self-efficacy.